How to select the four points of good administrative scrivener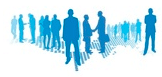 how to choose a good lawyer is similar as choose a good doctor. please take a look and hope it will help you.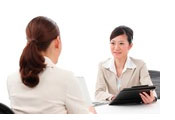 1 please ask whats their specialty please pay attention if they couldn't answer your questions clearly such as "whats your profession?". or their answer are " we could do this, that, also this ". even though administrative scriveners are mainly working for the legal profession " procedures for administrative", but the filed are wild and there are many type such as police and city hall. however, not many the law firms have clearly explicit specializations. during the consultation they would say " its gyoseishoshi lawyer's job" and take the case even its not their filed. end up some of the customers couldn't get the permission. things like this happened are not good for both sides. we are in the equal relationship and we take the client's consolation very seriously. please free to ask any questions

2. please see if they explained the reason of your questions politely. "don't worry" " its easy" " its difficult" " its better to give up"…….these words are very common when you having the consultation with the lawyer. however, is important to see if they explain " what" "this way" is no problem or not politely.

3 please use proper perspective to check the "chance" is important during the consultation hey explain the probability and possibility if you don't get approved and whats their next move.especially immigration are not 100% guarantee your will get permission. Also the screening criteria have not all been disclosed and the reference are also changing everyday. Although you might doubt your ear for what you heard. before the application without clearly explanation " its gonna be alright" but after the immigration not approve your permission. they would use such as " you are unlucky" to clean up their fault. this is not the way by using the word "unlucky" to cover up you been dismissed and sure not how to accumulate the client. whether or not there is a description or proposal when the visa is not permitted. please insure the reason with many cases not just one side of the opinion.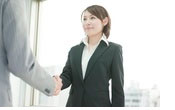 4 please check how is the compatibility with your lawyer. such as " easy to consult" at last , its important to meet in person to see how is the "compatibility" such as " easy to talk " easy to understand the explanation" " can be trusted". having a pleasant feelings are the ideal way of working,particularly for the case of parters overstay ( illegal stay), everyday is unbearable anxiety day for the client. Been permitted of course are great but its also important that you could contact us anytime when you feel insecured.