My spouse was arrested for overstaying
A foreign national illegally staying in Japan in violation of the immigration law may still be able to receive an exceptional permit from Minister of Justice and acquire a legitimate status of residence if he/she has strong ties to Japan or such person's circumstances call for humanitarian considerations.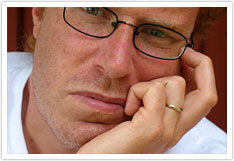 What is your situation?
I married a foreigner who is illegally staying in Japan, but I don't know what procedures should be taken.
My spouse (husband/wife) who is illegally staying in Japan has been detained by the Immigration office.
I am staying in Japan illegally as I was not aware of the appropriate procedures, but I wish to continue living in Japan.



Application for provisional release
Consultation about provisional release
Preparation of application form and other documents for provisional release
Meeting with detainee
Translation of documents written in a foreign language
Accompaniment to the legal affairs bureau
After application, provision of support until receipt of results
Application for residence by special permission
Consultation about residence by special permission
Undertake procedures and the preparation of documents for residence by special permission
Meeting with detainee
Translation of documents written in a foreign language
Accompaniment to the legal affairs bureau
After application, provision of support until receipt of results