Marrying a foreigner
When a Japanese national marries a foreign national, the acquisition of an appropriate status of residence, such as a spousal visa, is required.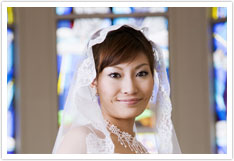 What is your situation?
I married a foreigner and would like to invite my spouse living in his/her own country to Japan so that we can live together.
Currently I am staying in Japan on a work visa, but would like to change my status of residence as I married a Japanese national.



Application for certificate of eligibility for status of residence: Spouse or child of a Japanese national
Application for change of status of residence