Naturalization
The Japanese Nationality Act provides that a person who is not a Japanese citizen may acquire Japanese nationality through naturalization. This means that a foreign national is able to become fully a Japanese citizen by naturalization.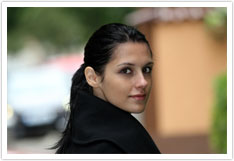 Application for naturalization
Consultation regarding application for naturalization
Acquisition of various official documents (e.g. family register) and preparation of other necessary documents
Translation of documents written in a foreign language
Accompaniment to the legal affairs bureau
After application, provision of support until receipt of results
After any permission is granted, provision of support for family registration procedures, etc.
We provide total support for the acquisition of Japanese nationality by naturalization ranging from consultation, accompaniment to the relevant legal affairs bureau, meeting with officials, and the preparation of necessary documents through to the handling of additional materials. Unlike applications for status of residence, various abilities are required in addition to the requirements for naturalization. Furthermore, as the judgment criteria vary widely in respect of naturalization, it usually takes a year or so for judgment to be handed down.