Applying for a status of residence (a visa) is not such that as long as required documents are submitted the visa is granted. We know many cases where people, wanting desperately to obtain a visa, have wound up filing false applications based on inaccurate information or rumor. Once this kind of mistake is made, the applicant can find it very hard to reverse the error, even if there was no malice on the part of the applicant.
As situations surrounding our clients are always different, outcomes are never the same. So there is no guaranteed method in any case.
That is why we are sincerely committed to dealing with every client on a one-to-one basis. With our understanding of the law as a starting point we leverage our experience and information resources to the best advantage in respect of the individual facts of each case. This is why we make certain that we meet the applicant in person and confirm the all the relevant facts. Important here, too, is ascertaining the true expectations of each client. We carry out thorough investigations as required, put ourselves in the client's shoes, and give all thought and effort into making an application in the best possible circumstances.

Hierarchical relationships are often the result of the relationship between an immigration lawyer and a client due to the nature of the services. However, whilst we are professionals in our field, we are laymen in the professional fields of our clients. We do have our pride in what we do, but we think that such hierarchical relations have no place between our clients and us. We do not give our clients "instructions". Instead, we take heed of our clients' wishes and make suggestions reflective of these wishes. We put ourselves in the client's shoes and look at things through the client's eyes, all in the effort to provide the best possible support.

We are charged with very important jobs affecting the lives of our clients; it is a heavy responsibility. In this connection we believe, in order to achieve the desired results, it is necessary that the compensation be appropriate. Prices for our services are set based on the compensation rate statistics of the Japan Federation Gyoseisyoshi Lawyers' Association. And we do not offer any contingency-fee rates, because, as professionals, we engage each case on the premise that the requested permit will be granted, and never on the premise that the permission may be refused. By receiving appropriately-set fees, we are able to maintain the quality of our services at a constant level, which allows us to continue to act as a good partner with our clients.

Every client comes to us with worry in their eyes and anxiety in their hearts at the first meeting. So, it is our great pleasure when we receive words of appreciation from our clients with big smiles.
We are proud to be in a position to help people carry out their lives without anxiety, to take the first steps toward making their dreams come true.
Determined to see even more happy faces, we continue our efforts to improve the quality of our services, whilst always keeping ahead of the knowledge curve.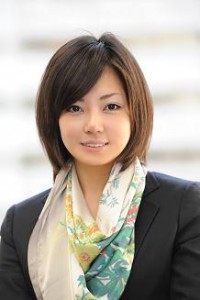 | | |
| --- | --- |
| Name |  Matsumura Immigration Lawyer office |
| Representative |  Mari Matsumura |
| Address | 2-3-25,Haginaka,Ota-ku,Tokyo |
| Business Contents |  Visa application,Set up a company etc.(We have a tax attorney) |